Details

Hits: 12973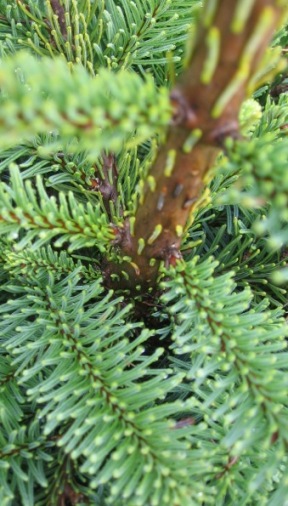 Turning Point is concerned about the environment and committed to reducing its impact on the environment caused by our purchases, processes and wastes.
All of our office materials are responsibly sourced, including all recycled paper goods and products.
We have reduced our use of high energy halogen lighting.
We use only energy-efficient computers, office machines and appliances.
Forms and other paperwork are web based in order to conserve both paper products and the gas energy required for mail delivery.
Our scheduling system is computer based.
Where ever possible we re-use boxes and packing materials when shipping Chinese herbs and other therapeutic materials between suppliers and customers.
Like many other ecologically minded New Yorkers, the Turning Point staff also uses public transportation to get to the offices.
We encourage you to consider taking environmentally proactive steps such as these in your daily life.
Details

Hits: 14063
Fees
Asian medicine comprehensive initial consultation appointment: $300-400, follow-up visits $175 with Theresa, $225 with Dr. Hoffman.
Constitutional facial renewal acupuncture treatment: Course of 10 treatments/$2000.
Cancellation & Payment Policy
Schedule your appointment carefully, at a time convenient for you. A credit card guarantee is necessary to secure your all appointments. If it is necessary for you to change your appointment, please give us 24 hours notice. If you cancel with less notice, you will be charged the full fee. Cancellation fees are not covered by insurance. Your cooperation is appreciated. Allow one hour for the initial visit and one hour for subsequent visits. Payment is due at the time of your visit. Insurance reimbursement might be available to you depending on your carrier's policies. We do not participate in any networks, nor do we direct bill any third party payor.
Details

Hits: 14085
At Turning Point Acupuncture we are thrilled to provide excellent care informed by extensive experience and the best training available in our field. Our practice adheres to the highest standards of excellence that have characterized it since its inception, more then twenty years ago, as we continue to provide care at the interface between Western and Chinese Medicine. We practice general Chinese medicine with specialties in women's health, performing arts medicine and musculoskeletal issues. Our skilled team of practitioners, lead by clinical director Shane Hoffman, DAOM, LAc, includes: Theresa Palazzo, MS, LAc; Linda Yuxia Qiu, LAc, MD; Gilles Obermayer, LAc, LMT; and Lourdes Guzman.
Acupuncture works to support people in optimal health through the application of the ancient wisdom of the Dao in Oriental Medicine. The extreme environment of our cities and our fast-paced culture exact a huge physical, emotional and spiritual toll on the individual. These stressors can cause internal patterns of disharmony that manifest in poor physical, emotional and spiritual health. In practice, Turning Point Acupuncture applies Traditional Chinese Medicine to address the stress of the modern condition.
Strengthening and rebalancing the body's underlying energetic forces to achieve harmony and a sense of well-being in today's difficult world is one of our primary goals. Acupuncture and Chinese herbs are utilized, in addition to diet, exercise, and stress management strategies to address both immediate and long-term health concerns. The practitioners at Turning Point regularly tailor individual health maintenance programs to support those efforts. In addition to regular services,we also offer facial rejuvenation acupuncture, Medical Qigong by Yuxia Chiu, Reiki by master practitioner Lourdes Guzman, and Ren treatment by Gilles Obermayer, LAC LMT.
We are very proud of our commitment to patients and dedication to providing the highest level of service. We look forward to assisting you in your health needs.